Electric/Electronics for Mobile Machines 2024
The International VDI Conference "Electric/Electronics for Mobile Machines" will take place on October 16-17, 2024 in Bonn, joined with the international VDI Electronics Congress "ELIV" – the world's largest congress for automotive electronics, software, and applications. More than 1,000 experts will come together to learn about current technical solutions from research and development.
Exciting changes are on the horizon in the field of mobile machinery. The introduction of the first autonomously driving tractors, agricultural robots, and construction machinery in practical use is a remarkable success. However, to be truly autonomous and efficient, entire workflows must be fully automated. The industry is addressing this challenge with the help of intelligent sensor technology and machine learning. At "Electric/Electronics for Mobile Machines", inspiring ideas and innovations will be presented that illustrate how the machines' performance increases with the degree of automation.
These new autonomous concepts are fundamentally changing the way mobile machinery works. Work is typically preplanned on a cloud platform with scheduling and monitoring capabilities. Cloud-based fleet management ensures efficient availability and facilitates the planning of operations. However, these platforms' heterogeneous offerings in the market raise the barriers to entry. The question is how the industry will facilitate interoperability and provide standardized interfaces.
"Electric/Electronics for Mobile Machines" is a great opportunity to discuss new technologies, processes, robotics, artificial intelligence, and machinery for efficient agriculture.
Call for Papers started - experts wanted
Submit your participation before 01. March 2024
Call for Papers is now open – submit your presentation and actively shape the network meeting
Submit your contribution by March 01, 2024
Do you have exciting solutions and practical examples to show and want to present your know-how as an expert in the field of electrics and electronics in mobile machinery? The program committee cordially invites you to present your current technical solutions from research and development.
Submit a presentation proposal on one of the following main topics and set new impulses – the topics listed are diverse and cover all important and interesting working areas of mobile machinery:
- Alternative vehicle concepts
- Electrification and alternative propulsion systems
- Automation and Autonomy
- (Smart) Sensors and algorithms
- Software Platforms, Interoperability and Connectivity
- Software defined vehicles
For details on the main topics, please refer to the detailed Call for Papers.
Important dates:
- Deadline for submission of abstracts: March 1, 2024
- Notification of acceptance: End of April 2024
- Deadline for submission of manuscripts: September 2, 2024
We are currently putting together the optimal program for you. It will be available for you to download here shortly.
The International VDI Conference "Electric/Electronics for Mobile Machines" is aimed at specialists and managers who work in electronics, software and hardware development at manufacturers and suppliers of mobile machines, electronics, software and hardware companies, service providers or at universities and institutes.
One ticket for two conferences – including a joint evening event
Your ticket for the international VDI conference "Electrics/Electronics for Mobile Machinery" includes access to the international VDI electronics congress "ELIV", which will take place in parallel. Listen to presentations from both events at no additional cost and discuss the trends and developments in electronics in the passenger car sector and in mobile applications with all participants.
At the joint evening event, you will also have the opportunity to exchange ideas with colleagues and industry experts from both events. Close out the day in a relaxed atmosphere and look forward to stimulating and in-depth discussions in an informal setting.
Would you like to find out about the top topics in automotive electronics, exchange ideas with other experts and expand your professional network? Then get your ticket for this conference now!
Book event
* Provisional price, there may be differences in VAT - the final price can be found in your order overview.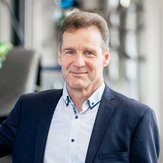 Fakultät Maschinenwesen Technische Universität Dresden / Dresden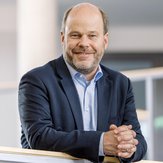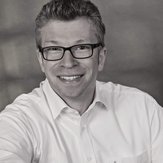 John Deere GmbH & Co. KG Intelligent Solutions Group / Kaiserslautern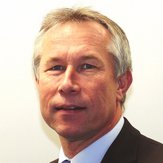 Dipl.-Ing. Ralf Leinenbach
Hydac Electronic GmbH / Saarbrücken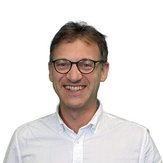 Dr.-Ing. Steffen Mutschler