International Conference on High Performance Plastic Gears
Upcoming events:
We are sorry. There is currently no further date for this event.
Inquire now
The discussion in 2023 will focus on following topics:
Carbon footprint assessment of sustainable plastic materials
Influence of manufacturing on gear quality and load capacity
Recent calculation methods for load capacity and excitation behavior
Recent test methods of plastic gears
Optimizations of plastic gears
Possibilities and potential of plastic and reinforced plastic gears
The design flexibility, reduced noise, potential to operate without lubrication and corrosion-resistance are only some of the economic advantages of plastic gears. Nevertheless, it is important to be familiar with the limitations of plastic gears relative to metal gears. A key issue of the industry is the substitution of metal gears by plastic gears, utilizing the full potential and the advantages of the plastic material without relevant performance restrictions.
During our 5th international Conference on High Performance Plastic Gears experts will talk about the potentials of plastic gears and in which cases they are a better choice than metal gears to transfer power and torque. Experts and professionals provide answers regarding their current state of the art, applications and experiences with high performance plastic gears and give an outlook on what the future holds in store for us. In addition, two exclusive evening events invite to network and exchange knowledge. The conference is an accompanying event to the "International Conference on Gears 2023".
One ticket, three conferences, three days excellent knowledge transfer
Our International Conference on High Performance Plastic Gears, the International Conference on Gears and the International Conference on Gear Production take place simultaneously. With your ticket of the International Conference on High Performance Plastic Gears you can listen to all presentations of all three conferences with a total of five tracks.
Network with your peers at two social evening event
All participants visit two exclusive evening events together. The evening receptions offer a good opportunity to meet and greet old and new business partners from the industry and science. Join us and experience unforgettable evenings in Munich.
Exhibition Area: More Networking & Marketing Opportunities
Meet with professionals in the field of gears and transmission from all over Europe and beyond in our exhibition area. Throughout the three days, companies present their innovative solutions and you will be able to visit the national and international exhibitors and make new partnerships, and more. Should your organisation be interested or would like to receive more information, please do not hesitate to contact Vanessa Ulbrich.
On-site lab tours offer live experience in gear technology
Seize the opportunity and visit the nearby test and laboratory facilities at the Gear Research Centre (FZG). Several guided tours with different core topics offer chances to gain deeper insight into a variety of innovative gear test rigs and laboratory equipment. Further information and registration for the tours will be available at the FZG information desk during the conference.
The International Conference on High Performance Plastic Gears is addressed to:
Manufacturers and Developers of Plastic Gears
Companies that are interested in Technology of Plastic Gears
Engineers, Designers of Plastic and Metal Gears
Users of Metal Gears who are interested in using Plastic Gears instead
Companies that develop Calculation Programs for the mechanical engineering industry
AVL Deutschland GmbH
Esolution Plastic & Mold Europe GmbH
Evonik Industries AG
FVA GmbH
GEORGII KOBOLD GmbH & Co. KG
IMS Gear SE & Co. KGaA
MESYS AG
MS-Schramberg GmbH & Co. KG
Ovako AB
Resonac Europe GmbH
Smart Manufacturing Technology Ltd., UK
Telemetrie Elektronik GmbH
Weißer und Grießhaber GmbH
DuPont Delrin(R) Switzerland Sarl
Eval Europe NV
Framo Morat GmbH & Co. KG
FZG Forschungsstelle für Zahnräder und
Horst Scholz GmbH & Co. KG
KISSsoft AG
Metal Improvement Company
OTEC Präzisionsfinish GmbH
PASELLO TRATTAMENTI TERMICI SRL
Schaeffler Digital Solutions GmbH
Stagnoli T.G. S.r.L.
Tribonex AB
Winkelmann Flowforming
The Program at a glance is available now!

The conference provides an excellent platform to discuss latest developments and key market updates! Enjoy 24 exciting presentations on the topics sustainability, tooth root strength, fibre reinforcement, NVH, manufacturing and operating properties, gear geometry and calculation, performance and validation of plastic gears and tribology and thermal behavior.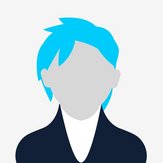 Robert Bosch GmbH / Heilbronn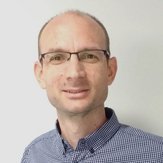 ZF Friedrichshafen AG / Friedrichshafen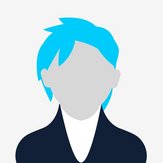 Dr.-Ing. Andreas Langheinrich
Horst Scholz GmbH & Co. KG / Kronach
FZG Forschungsstelle für Zahnräder und Getriebesysteme Technische Universität München / Garching