International Conference on Gear Production 2023
Course number: 02TA411
Meet leaders from industry and academia and discuss with them their latest research results
Present your company, your products and services to a well targeted audience – book an exhibition stand.
Insights and discussions on future gear manufacturing challenges
Upcoming events:
We are sorry. There is currently no further date for this event.
Inquire now
As an accompanying event to the International Conference on Gears 2023, the 5th International Conference on Gear Production is one of the most important biannual meeting points for the gear manufacturing industry both for technical experts and for decision-makers. Current challenges and solutions are presented and discussed, strongly emphasizing new potentials in productivity and/or the flexibility of gear manufacturing processes. High-level expertise will be ensured by our conference presidents: Prof. Dr.-Ing. Christian Brecher and Prof. Dr.-Ing. Thomas Bergs MBA, WZL, RWTH Aachen as well as Prof. Dr.-Ing. Karsten Stahl, FZG, Technical University of Munich (TUM) in Garching. They will take you through the conference program and moderate the sessions in 2023. Do not miss an event outlining new trends for the gear producing industry of tomorrow.
Discussing innovative technologies, changes and new potentials in productivity
The requirements in gear manufacturing are increasing dramatically which delivers a dilemma between productivity (scale) and flexibility (scope) of today's technical solutions. On the one hand lead times need to be shortened in order to increase productivity. On the other hand, batch sizes are getting smaller and individual geometric features such as e.g. topological modifications push the need for intelligent support by manufacturing simulation and closed-loop approaches. The digitalization of the gear manufacturing processes promises high potential but also raises some challenges. In addition, new technologies evolve, that challenge the conventional manufacturing chain for gears.
Meet leaders from industry and academia and discuss with them their latest research results
Present your company, your products and services to a well targeted audience – book an exhibition stand.
Insights and discussions on future gear manufacturing challenges
AVL Deutschland GmbH
Esolution Plastic & Mold Europe GmbH
Evonik Industries AG
FVA GmbH
GEORGII KOBOLD GmbH & Co. KG
IMS Gear SE & Co. KGaA
MESYS AG
MS-Schramberg GmbH & Co. KG
Ovako AB
Resonac Europe GmbH
Smart Manufacturing Technology Ltd., UK
Telemetrie Elektronik GmbH
Weißer und Grießhaber GmbH
DuPont Delrin(R) Switzerland Sarl
Eval Europe NV
Framo Morat GmbH & Co. KG
FZG Forschungsstelle für Zahnräder und
Horst Scholz GmbH & Co. KG
KISSsoft AG
Metal Improvement Company
OTEC Präzisionsfinish GmbH
PASELLO TRATTAMENTI TERMICI SRL
Schaeffler Digital Solutions GmbH
Stagnoli T.G. S.r.L.
Tribonex AB
Winkelmann Flowforming
The discussion in 2023 will focus on following topics:
Sustainable gear production
Inline quality inspection for gear production
Additive manufacturing of gears
Performance of new gear materials in gear manufacturing
Hard finishing of high performance gears
Innovative processes for gear manufacturing
You can expect an interesting conference program with excellent speakers from these companies and research institutes:
Aeronautics Institute of Technology, São José dos Campos • Felss Group • Fraunhofer Institute for Physical Measurement Techniques IPM • Hexagon Metrology • INEGI – Institute of Science and Innovation in Mechanical and Industrial Engineering • MAN Truck & Bus • Menz et Cie. • Mimatic • NIDEC MACHINE TOOL CORPORATION • OTEC Präzisionsfinish • Ovako • Physikalisch-Technische Bundesanstalt Braunschweig • RIAS Reseach Institute of Applied Sciences • Schaeffler Digital Solutions • Schaeffler Technologies • SEW-EURODRIVE • Tokyo Institute of Technology • wbk Institute of Production Science, Karlsruhe Institute of Technology (KIT) • WZL, RWTH Aachen University • ZF Friedrichshafen
Take a look at the conference program!
Network with your peers and catch up on trends at two social evening events
The International VDI on Gear Production brings together participants from all around the world, discussing solutions, new concept and technical innovation in gear manufacturing.
Your will have the opportunity to join two evening events during the conference.
This is the ideal occasion in which to make international contacts and to expand your network above and beyond your field in a relaxed atmosphere. Have one-on-one time with your peers and share ideas. Take the time for meeting new potential partners and making first steps to creating long-term relationships.
The social events are included in your conference package.
Experience live gear technology in the on-site lab tours
Seize the opportunity and visit the nearby test and laboratory facilities of the Gear Research Centre (FZG). Several guided tours with different core topics offer the chance of getting a deeper insight into a variety of innovative gear test rigs and laboratory equipment. Further information and registration for the tours will be available at the FZG information desk during the conference.
Register online today! And get the latest news in gear manufacturing around the world.
Don´t miss out on being part of the International Conference on Gear Production 2023 and discover the new manufacturing technologies impacting the gear technology, learn from best practices and build up industry connections. + One day free: participation in the International Conference on Gear Production includes participation in the Conference on Plastic Gears as well as the three-day International Conference on Gears. Sign up now for your participation just here below!
Co-located events – more networking opportunities, more exhibitors, more attendees
Your registration includes 3 days of presentations and exclusive networking! Since the International Conference on Gear Production 2023 and the International Conference on High-Performance Plastic Gears 2023 are running parallel under the roof the International Conferences on Gears 2023, this is a unique opportunity to meet over 500 experts in the international gear transmission industry face-to-face. Registration for the International Conference on Gear Production 2023 includes attending the Conference on Plastic Gears free of charge as well as the 3-day International Conference on Gears.
With a mix of panel discussion, technical sessions this international event ensures an exchange of knowledge in all aspects of gear and transmission technology for all gear buyers, suppliers of technology and solutions, end users, manufacturers, and engineers from a large number of industries.
The latest products and technologies as well as new solutions are shown in the exhibition area. Do you want to become an exhibitor and showcase your company in this specialized sector? If you are interested in presenting your products and services, send an email to Vanessa Ulbrich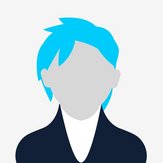 RWTH Aachen Werkzeugmaschinenlabor WZL Lehrstuhl für Fertigungsmesstechnik & QM / Aachen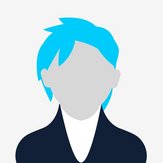 FZG Forschungsstelle für Zahnräder und Getriebesysteme Technische Universität München / Garching